Camping and Paddling

University Lutheran Church of Hope offers opportunities to go camping and paddling regularly throughout the summer and fall. Here is a list of all the paddling events coming up in 2019!
June 14-16: Camping and Paddling at Interstate State Park. Join us for the whole trip, or just come up on the 15th for paddling on the St. Croix River. If you would like more details, please contact Bryan Kufus
If you have any questions or are interested in attending, please contact Bryan Kufus at bkufus462@icloud.com.
Women's Retreat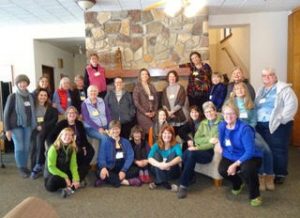 Save the Date: January 17-19 2020 at Dunrovin Retreat Center. All ULCH women and friends of any age are invited to join us for our annual Women's Retreat. There is plenty of time for crafting, hiking, and relaxing as well as some structured time for reflection and fellowship.
Winter Retreat
President's Weekend – Location TBD