University Lutheran Church of Hope offers recreation opportunities throughout the year. See full list below.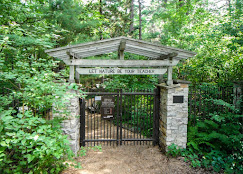 Walk at Eloise Butler Wildflower Garden & Bird Sanctuary
Sunday, May 7th 12:00 pm: Picnic 1:00 pm: Walk
Eloise Butler Wildflower Garden & Bird Sanctuary Where: 1 Theodore Wirth Pkwy, Minneapolis
Meet just outside the garden for picnic at noon, then wander through the gardens together at 1:00 pm.
Join in on the beauty as we experience together the Eloise Butler Wildflower Garden and Bird Sanctuary – a 15-acre native plant reserve established in 1907. The garden is the oldest public wildflower garden in the US. The Wildflower Garden consists of three main ecosystems; a wetland complex referred to as the "Woodland Garden," upland hardwood forest and oak savanna with some open prairie, together referred to as the "Upland Garden." With over 600 plant species and more than 130 species of resident and migratory birds found in the Wildflower Garden, this delightful public native plant reserve is a true haven for the flora and fauna of our region, as well as for the many people who visit it.
We will meet at 12 pm for a picnic just outside the garden and then wander through the gardens together starting at 1pm.
If you plan on coming or have questions, contact Deb Bordsen
(Email: hrvestmoon@gmail.com, Phone: 651-270-2128)
See all 2023 ULCH Outdoor Recreation Activities below.
Questions about ULCH Outdoor Recreation Activities? Contact Bryan Kufus bkufus462@icloud.com
Women's Retreat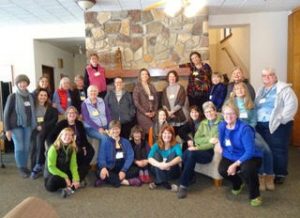 Women's Retreat, January 27-29, 2023
Theme: Journey Inward, Journey Outward
REGISTRATION BEGINS December 4th; DEADLINE January 8th
Click Here for the registration form or look in the next Visitor newsletter.
Cost is $42 for Sat morning only, up to $285 for Friday-Sunday and 5 meals. This price applies only if we can guarantee 20 people.
Because the retreat will be in person AND we are unsure of how many people will feel comfortable attending, it will be very helpful for people to sign up well before the deadline. You can also sign up and register at church on Sundays.
Questions? Ann Beane, spirit.beane@gmail.com 651-245-8226 or Beáta Rydeen, beatarydeen@comcast.net 612-840-9263
---