Hiking, Biking, Paddling and Camping
University Lutheran Church of Hope offers opportunities to go camping and paddling regularly throughout the summer and fall. Keep an eye on this page for upcoming recreation activity dates!
Hiking in Whitetail Woods Regional Park on Sunday, August 22nd at 12:30 pm
A peaceful and scenic valley gives way to a large hilltop picnic area that provides sprawling views of the countryside, including the 835-acre Vermillion River Wildlife and Aquatic Management Area to the south and east and Empire Lake to the west. We will meet at the main parking lot kiosk at 12:30 pm. We will start with a picnic lunch (bring your own). RSVP to Ann Beane spirit.beane@gmail.com for updates and to receive Ann's cell phone number. Click Here for the Map Link.
2021-ULCH-Recreation-Events-

Women's Retreat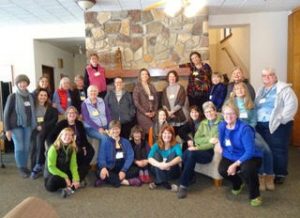 Save the Date: January 28-30 2022 at Dunrovin Retreat Center. All ULCH women and friends of any age are invited to join us for our annual Women's Retreat. There is plenty of time for crafting, hiking, and relaxing as well as some structured time for reflection and fellowship.
---
Questions? Contact Deb Bordsen hrvestmoon@gmail.com or Bryan Kufus bkufus462@icloud.com.
PDF Embedder requires a url attribute