Hiking, Biking, Paddling and Camping
University Lutheran Church of Hope offers opportunities to go camping and paddling regularly throughout the summer and fall. For a full list of 2022 recreation activities, see the downloadable PDF below. Check out our next activity right here!
Picnic & Hiking at Lebanon Hills Regional Park on Sunday, May 15th at 12:30 pm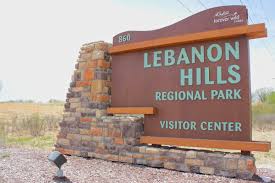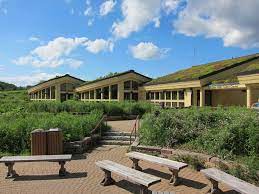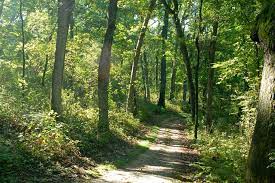 Come and join your fellow ULCHers for a fellowship picnic and/or a walk around the park – your choice. There are many options for short, medium, and long walks – whatever your preference. This park is the largest park in the Dakota County park system containing almost 2,000 acres with marshes, forests, wetlands, grasslands, and miles of walking trails.
We will meet at the Visitor Center by the fire pits. Park at the large main Visitor Center parking lot. As you enter the park on N. Hay Lake Road, there is a smaller parking lot on your left – don't park there. Go further to the large parking lot that is closer to the Visitor Center. Bring a lunch to join in a group picnic. Our walk will start shortly after our picnic.
Where: Lebanon Hills Regional Park, Visitor Center 860 Cliff Road, Eagen, MN
When: May, May 15, 12:30 pm following the ULCH worship service
Google Maps Google Map Code: QVQG+X7 Eagan, Minnesota
Click here to Download a map of the park: Lebanon Hills Regional Map
Please note that there are current road closures on Cliff Road which forms the north border of the park.
Follow these directions going east on Cliff Road from the west to get to the visitor center:
– Left on Lexington
– Right on Wilderness Run Road
– Right on Dodd Rd
– Right on Cliff Rd
– Left into park
Sign up for this activity by contacting Deb Bordsen at hrvestmoon@gmail.com or call 651-270-2128.
Click here to download all 2022 ULCH Outdoor Recreation Activities
Questions about ULCH Outdoor Rec Activities? Contact Bryan Kufus bkufus462@icloud.com
Amnicon Family Camp
Who is ready to explore?! Let's all go take an adventure to Lake Superior together as we explore God's beautiful creation. We will ponder and wander before the school year starts.This is going to be an amazing time to engage with others in the congregation and as family! We look forward to seeing what this summer has in store for us.
When: August 26-29th
Where: Camp Amnicon, near the south shore of Lake Superior
8450 E Camp Amnicon Road, South Range, WI 54874
Who: Anyone is Welcome! Every type of family of all ages and types!
Contact Morgan Strudthoff, Minister of Faith Formation, for more details & registration information at morgans@ulch.org
Women's Retreat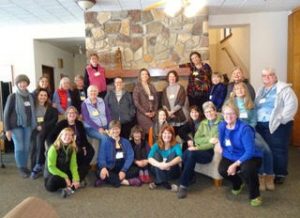 January 27-29 2023 at Dunrovian Retreat Center, Marine-on-St. Croix (north of Stillwater). All ULCH women and friends of any age are invited to join us for our annual Women's Retreat. There is plenty of time for crafting, hiking, and relaxing as well as some structured time for reflection and fellowship.
---