Camping and Paddling
University Lutheran Church of Hope offers opportunities to go camping and paddling regularly throughout the summer and fall. Here is a list of all the paddling events coming up in 2019!
June 14-16: Camping and Paddling at Interstate State Park. Join us for the whole trip, or just come up on the 15th for paddling on the St. Croix River. If you have any questions or are interested in attending, please contact Bryan Kufus at bkufus462@icloud.com
July 14th at 1pm: Metro Biking on Luce Line Trail in Plymouth, MN. Meet up at the Vicksburg Lane Trailhead at 1:00pm for an easy Sunday afternoon ride. Questions? Please contact Rebecca Tetlie at rebecca.tetlie@gmail.com
August 10th at 10am: Metro Biking on Cannon Valley Trail in Cannon Falls, MN. Meet at the Cannon Falls parking lot at the end of the trail. Cost is $5 per person for a trail day pass. You can buy one online. Bring lunch or plan to purchase food. Questions? Please contact John Beane at pilgrim.beane@gmail.com
Women's Retreat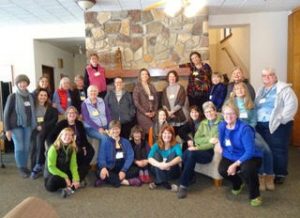 Save the Date: January 17-19 2020 at Dunrovin Retreat Center. All ULCH women and friends of any age are invited to join us for our annual Women's Retreat. There is plenty of time for crafting, hiking, and relaxing as well as some structured time for reflection and fellowship.
Winter Retreat
President's Weekend – Location TBD