Students
Study Space
Students who are looking for a quiet place to study are invited to use the space at University Lutheran Church of Hope. The Lounge and Library are available for students to use on weekdays between 9am and 2pm with free WiFi, and a schedule will be posted communicating any scheduling conflicts with the space.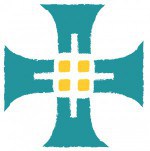 Lutheran Campus Ministry
Because of our proximity to the University of Minnesota, we participate in Lutheran Campus Ministry – Twin Cities.
For more information, e-mail pastorkate@umnlutheran.org or visit the Lutheran Campus Ministry – Twin Cities website.
Join a Small Group with LCM! Small groups are a great way to get to know a small group of students by studying scripture, going for a run, serving in the community, or any number of other ways to begin great conversation.One such small group is the men's Bible study, which meets at ULCH on Tuesdays at 8pm. For a complete list of LCM small group information, email Pastor Kate at pastorkate@umnlutheran.org.
In addition to small groups, LCM also offers opportunities for worship and fellowship. Pause worship service meets every Wednesday at 9pm at Grace University Lutheran Church. LCM also offers Tuesday Soup, a free lunch for students every Tuesday from 11:30 to 1:30pm also at Grace.
Young Adults
ULCH is also the spiritual home for many young adults who are seeking community outside of the student environment. Typically, our young adults get together once a month or so (check the newsletter for details). We also strongly encourage young adults to get involved with the many small groups and activities ULCH offers.
Riverside Innovation Hub
ULCH has been selected to be part of the Riverside Innovation Hub's exploration of ministry with young adults at the intersections of faith and art, faith and political activism, and others!
Meet ULCH's Riverside Innovation Coach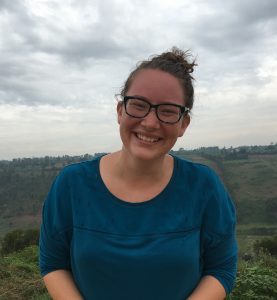 Hi! My name is Amanda! I'm here at ULCH as the Riverside Innovation Hub- Innovation Coach! I was born and raised in South Minneapolis. My home congregation is St. Peder's ELCA and I have recently returned from a year of service in Rwanda through the Young Adult Global Missions (YAGM) program. While there, my work was a mashup of sports coach, youth group leader, and educational support staff.  Before that, I studied Biology, Math and Religious Studies at Viterbo University in La Crosse, WI and now I'm studying for a M.A. in Theology at Luther Seminary. I look forward to meeting everyone and working alongside you as we continue to listen to God's call!